Your first appointment
Your first Pilates session will consist of an assessment by a physiotherapist trained in Clinical Pilates. After filling out the intake forms, you will be taken into a treatment room where you will have a conversation about your exercise goals and relevant medical information. The physiotherapist will then assess your posture, flexibility, and strength as it pertains to your treatment goals.
After the assessment, your physiotherapist will discuss with you the main areas to focus your Pilates exercise program. You will start exercises on the mat and/or the reformer and be given a few exercises to work on at home yourself.
Treatment Focus
Injury Rehabilitation
Research has shown that when Pilates is integrated into physiotherapy, it improves the outcomes of treatment.
Pilates can help restore pain-free movement of the spine and limbs and improve the balance and coordination of the muscles within the body. It can be beneficial for people who suffer from back or neck pain, sports injuries, repetitive stress injuries, muscle strains and imbalances, arthritis, and pre- and post-natal weakness.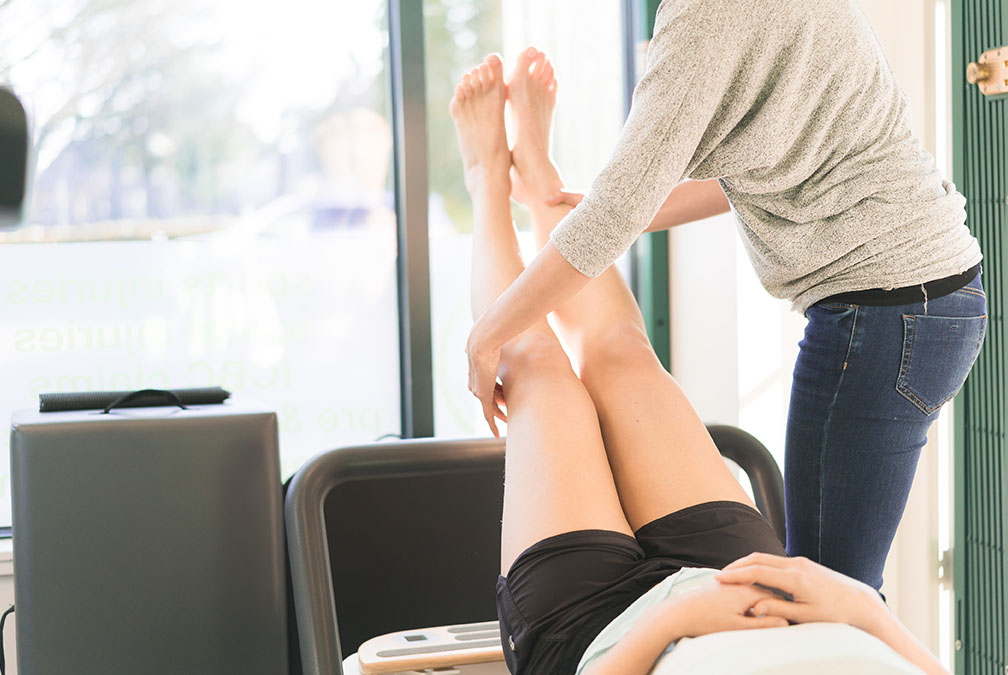 Core and Posture
Pilates can help with increasing strength and endurance of the core muscles, and improve your posture and alignment.
Working on these fundamentals can prevent injuries, decrease pain and tension, and also improve sports performance. Exercises can be modified to meet a wide range of abilities.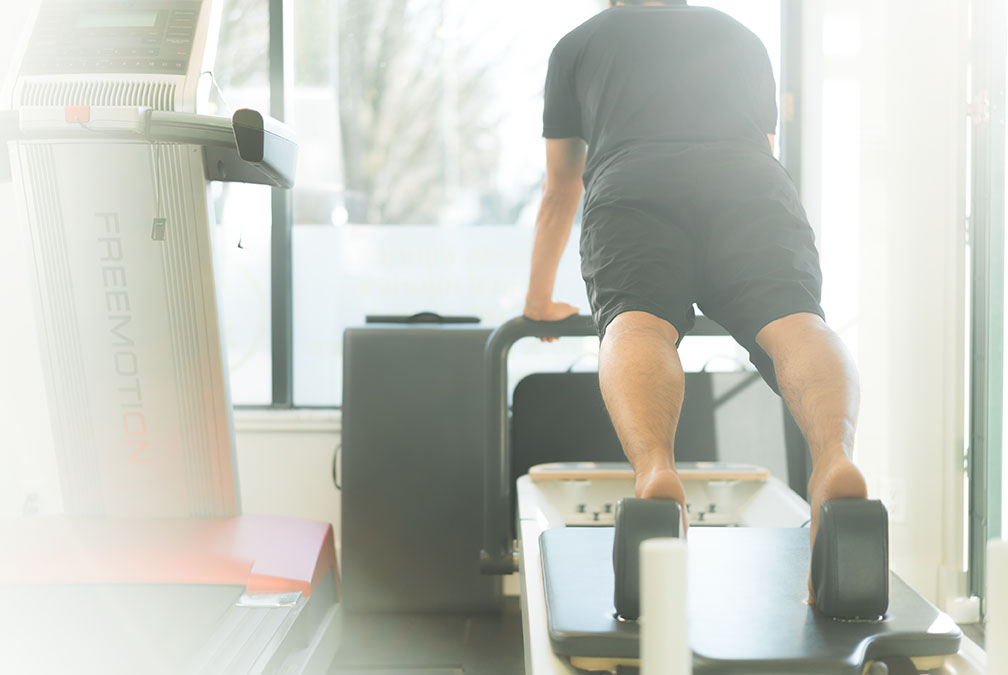 Pricing
Clinical Pilates treatments include injury rehabilitation and core & posture
*Initial Assessment
45 mins
$85
*for first time clients, or clients who have not been seen in more than 3 months
Please note: Clinical pilates sessions are performed by a physiotherapist and billed as physiotherapy for extended health plans.
You will be charged the full price of your appointment if it's cancelled within 24 hrs of your scheduled appointment and date.
We are able to direct bill some extended health plans. Please check out the FAQ's under contact for a list of participating insurance companies.