Your first appointment
At your first appointment, you will be assessed and treated by one of our physiotherapists. Your assessment begins with a conversation about your current issue, past medical history, and treatment goals. Next, your physiotherapist will typically evaluate a combination of joint motion, strength, posture, balance, gait and functional movement. After a thorough assessment, your physiotherapist will explain to you your condition and the appropriate treatment plan so that you gain an understanding of your injury. You will be given practical strategies to implement to optimize your healing.
After your assessment, your physiotherapist will move on to treatment. This can be a combination of manual therapy, exercise prescription, or electrotherapy. We have an onsite gym that is fully-equipped which means that you can go through each exercise with your physiotherapist step by step. You will also receive an email of your exercise program complete with videos and pictures.
Treatment Techniques
Manual Therapy
Our physiotherapists use manual therapy because it encompasses a variety of "hands-on" techniques aimed at reducing pain and improving the mobility of joints and soft-tissues throughout the body.
Common soft-tissue techniques include: friction massage, trigger point therapy, and myofascial release. Our physiotherapists also perform joint mobilizations, which are gentle, rhythmic movements applied to specific joints to restore their normal motion. In certain cases, joint manipulations may be appropriate. These are only performed by certified physiotherapists and with your consent.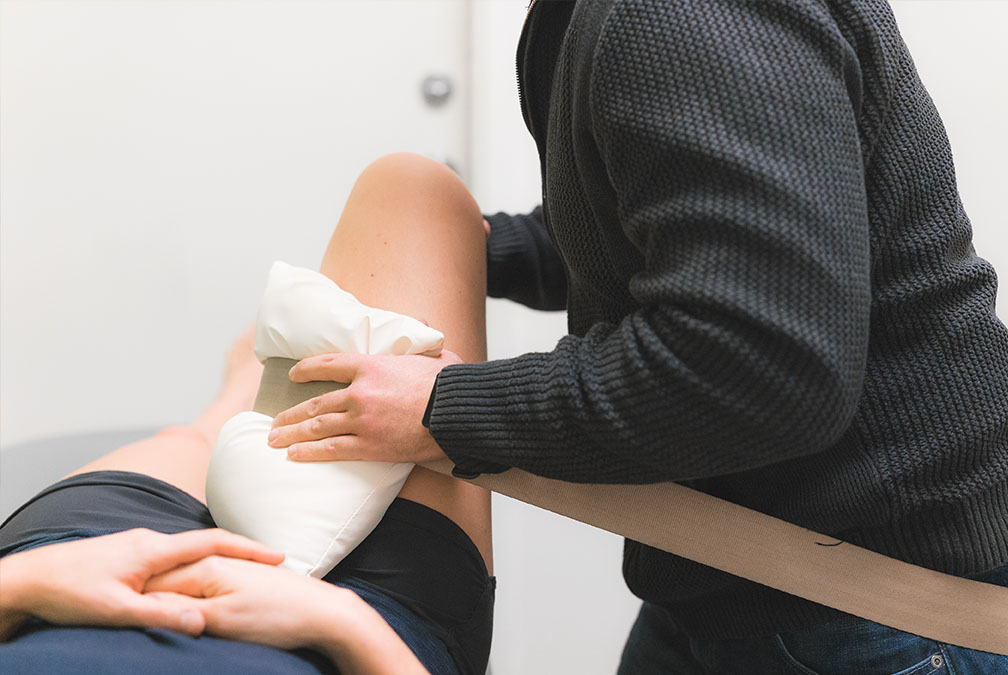 Exercise Prescription
With proper exercise prescribed by a physiotherapist you can maximize your movement, prevent re-injury, and fully embrace Vancouver's healthy lifestyle.
Our physiotherapy sessions commonly involve exercise prescription because it is proven to be a highly effective method for relieving pain and improving function. It is a key component in returning to activity/work, improving sport performance, arthritis and osteoporosis management, pre and post-surgical rehabilitation, and peri-natal care.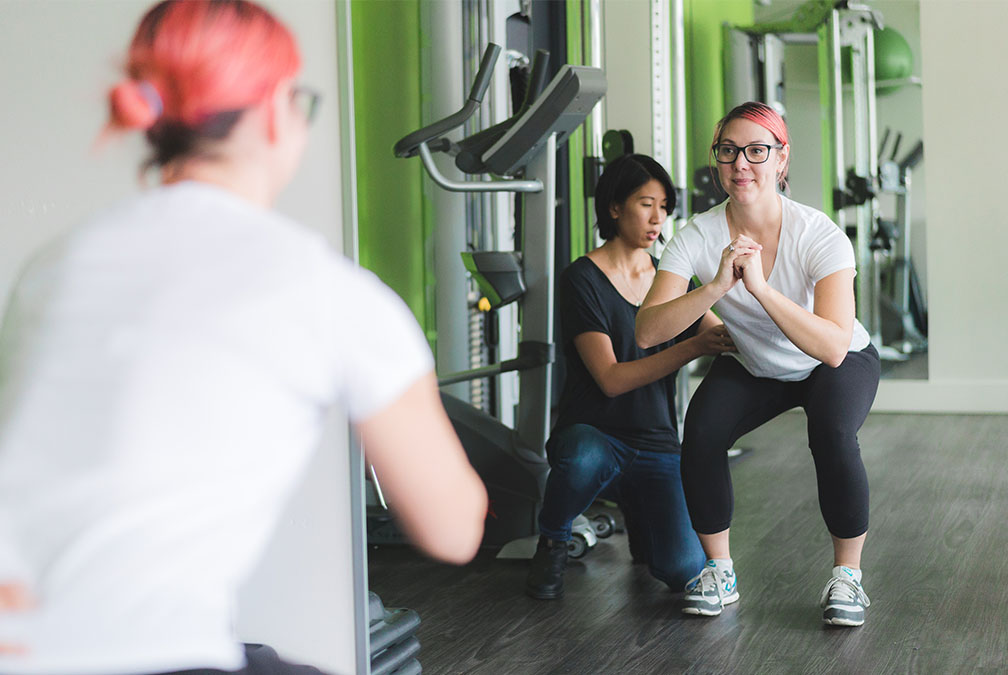 Electrotherapy
Our physiotherapists can also utilize a variety of electrical modalities such as ultrasound, transcutaneous electrical stimulation (TENS), or muscle stimulation.
These machines can supplement your physiotherapy session by stimulating tissue healing, reducing pain and swelling, and restoring normal muscle function.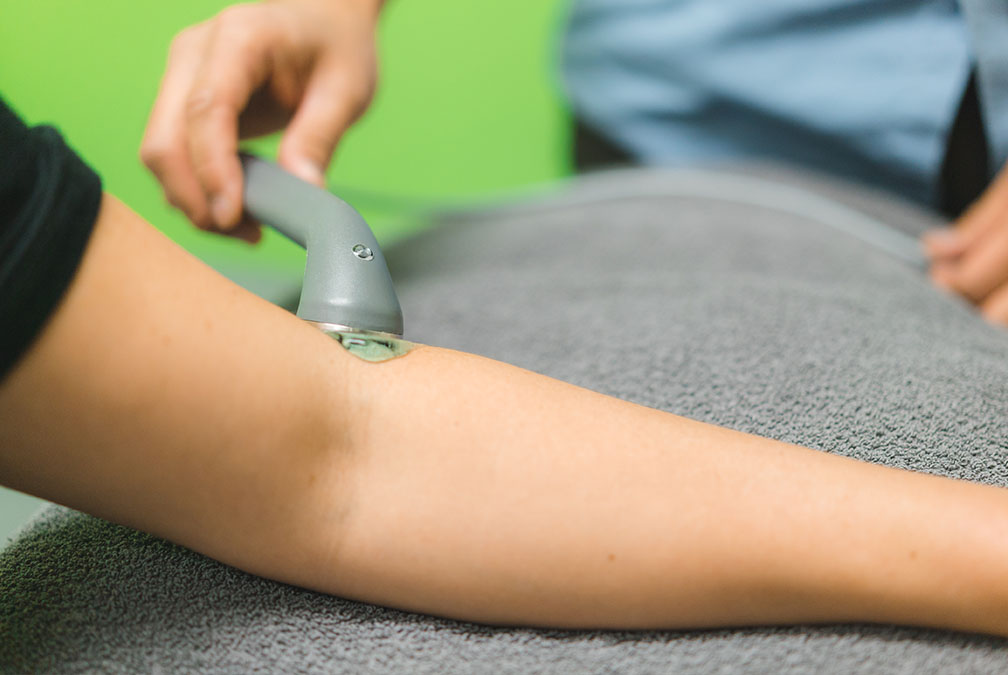 Physiotherapy FAQs
q: What are some benefits of physiotherapy?

a:

Physiotherapy is a drug-free alternative to decreasing your pain and improving your mobility. Physiotherapists are university trained professionals specialized in analyzing the body's movement. We aim to treat the source of the problem and not just the symptoms. We can give you long-term solutions to your injury, help prevent re-injury or injury, and optimize your performance in your current activity.

q: How many visits will I need?

a:

The number of visits needed varies depending on the type of injury, the nature of the problem, and your personal goals. You and your physiotherapist will discuss the optimum number of sessions needed to achieve your goals.
Pricing
Physiotherapy treatments include IMS, dry needling, acupuncture, active rehab and pilates and are billed as physiotherapy for extended health plans.
*Initial Assessment
45 mins
$85
Full Time Student
30 mins
$65
*for first time clients, or clients who have not been seen in more than 3 months
You will be charged the full price of your appointment if it's cancelled within 24 hrs of your scheduled appointment and date.
We are able to direct bill some extended health plans. Please check out the FAQ's under contact for a list of participating insurance companies.